If you're thinking of a romantic rustic wedding, look no further. The Lodge at Blue Lakes is known for its beautiful, tranquil scenery. The resort is surrounded by stunning mountain views of the Mendocino National Forest and pristine blue waters – providing a stunning backdrop to your dream day. Walk down the aisle surrounded by nature. Say "I Do" between our twin trees overlooking spectacular Blue Lakes. Enjoy an intimate wedding reception meal on our Waterfront Deck or our Special Events Center.
Here are some rustic wedding ideas to make your dream wedding special and memorable at The Lodge at Blue Lakes.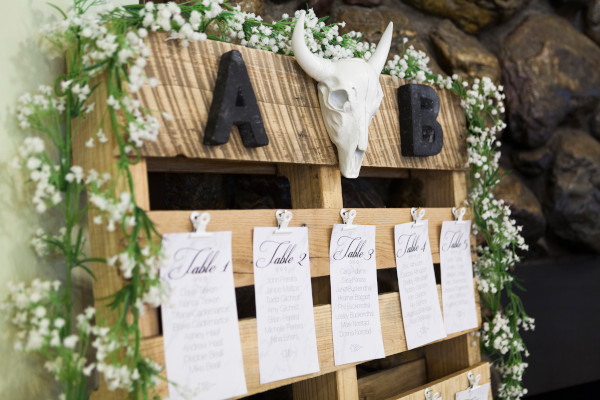 Rustic wedding decor uses a lot of wood to bring a rustic touch to your wedding day. If you want to create a simple decoration that looks beautiful and handy, this is a perfect idea.
Take Advantage of the Backdrop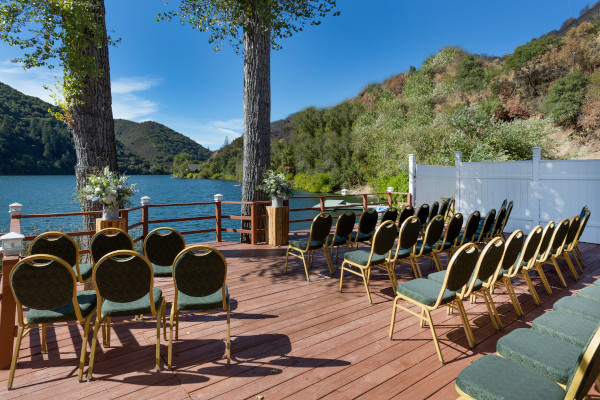 The most important thing to remember when planning your lake wedding is to stick with the natural elements already present. Each of your guests will fall in love with the sight of peaceful landscapes, pristine water views, and lush greenery – that means that you don't need to do much to make things look stunning.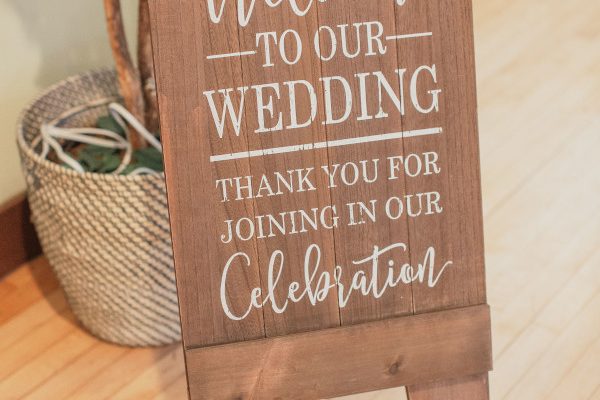 The welcome sign doesn't need to be elaborate or extravagant to make a big statement. You can choose from a variety of designs or create your own to match the theme of your wedding. They are great for adding plenty of rustic charm to an outdoor wedding.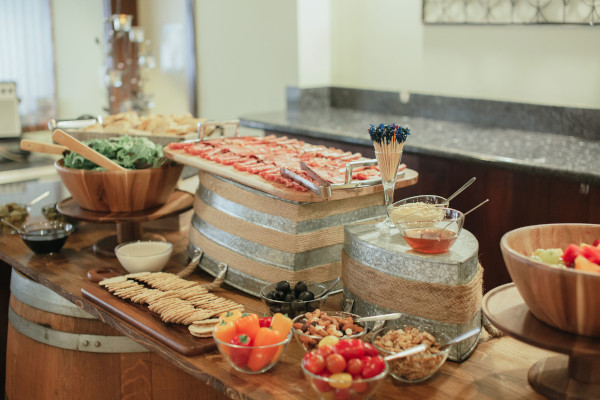 Wine Barrels have so many uses, from being a decoration to serving as full-fledged dining tables. They are great rustic decor if you're looking for something different than your average furniture pieces. With a little effort and imagination, you can turn wine barrels into a rustic and functional bar—dripping with character and charm.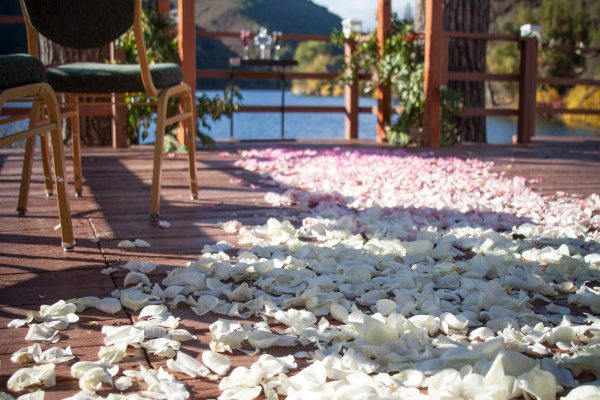 Flowers are an easy but timeless choice for aisle decor that charm your guests. Unlike some other aisle decor, it doesn't distract you or your moment. It's also lovely when paired with soft greenery!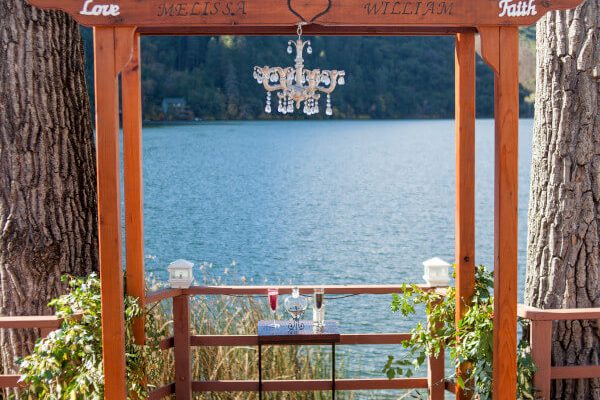 Arches are ideal for framing ceremonies and highlighting focal points in your ceremony space. They allow for a feeling of enclosure, give height to your ceremony space, create an elegant feel, and give an outdoor ceremony an enhanced sense of nature when made out of wood.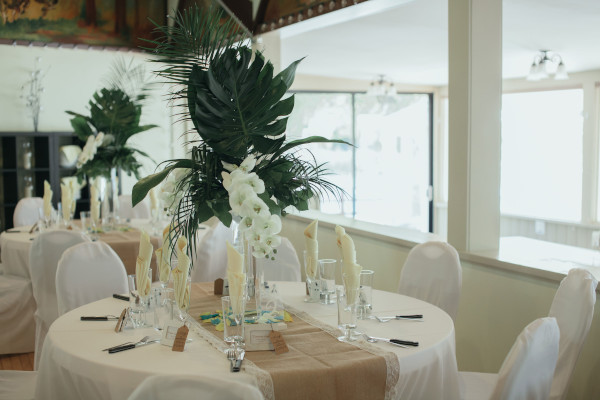 One thing that you can spruce up at a wedding reception or ceremony is a tablescape. Tablescapes are a great way to incorporate your style, showcase your creativity, and put a unique twist on decorating your wedding.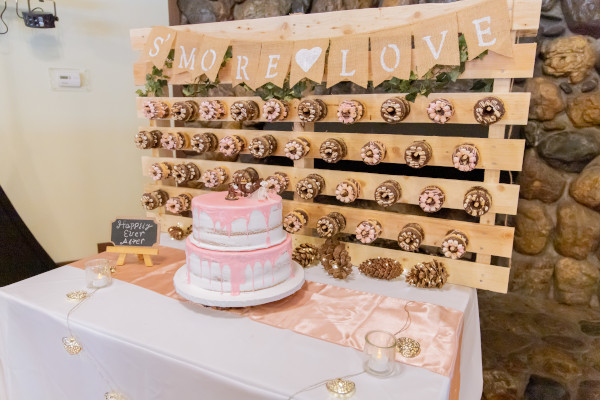 Dessert is the perfect ending to a meal. It leaves everyone feeling happy and satisfied. Prepare bite-sized treats that are delectable enough to satisfy guests at your wedding reception.
One of the staples of a wedding? The exit. No matter what type of theme was chosen or whether there's a big celebratory reception, the best exits in the world are always sparklers. They are excellent wedding send-offs to mark the end of the celebration. A simple exit with the newlyweds holding sparklers enhances the dramatic moment of the event.
A rustic theme wedding should have neutral colors, accessories, and furniture, complimented by wood accents for the cake table, floral displays, napkins, etc. The decor itself should reflect the style of the venue where you are planning your rustic-themed wedding.